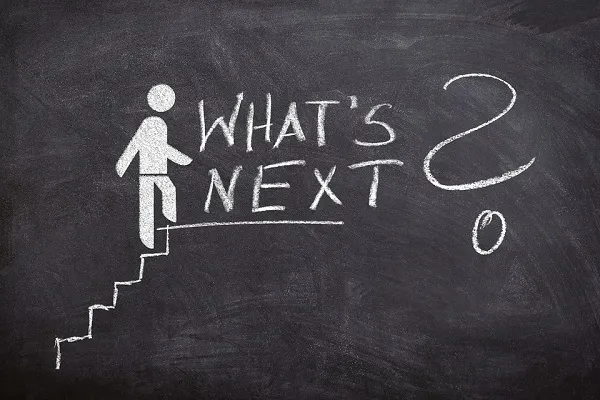 6 Signs You Need A New Airtime Billing System
August 2021
Many businesses keep the same billing system in place for years – if it does the job, it'll do, right? Well, you deserve better. An up-to-date, billing system specifically designed for the satellite telecoms industry will streamline your billing process, saving you both time and money.

If you're not sure whether or not you should upgrade your billing system, here are six signs to look out for:
1) You're Drowning In Spreadsheets
Feeling overwhelmed can exhaust a business, especially in the satellite telecoms industry, which is paperwork heavy. It leads to stress, confusion, and a significant reduction in productivity.
When your spreadsheets are starting to make your office look like the Matrix, it's time to have a serious re-think about more efficient strategies for managing telecoms billing.
2) Everything Is Cumbersome And Prone To Errors
Spreadsheets are notoriously prone to errors. Some studies suggest that as many as 90% of MS Excel documents contain at least one inaccuracy. This is problematic at all organizational levels, leading to wastage, short-ordering, and poor financial management. When billing clients for a complex range of telecoms services from multiple satellite providers, invoicing can quickly become too complex for a spreadsheet-based system.
Credit control becomes slow and unreliable – and mistakes in billing cost money, risking you making a loss on your telecoms services.
If the tedium of manually entering numbers is driving your employees to the point that they are making mistakes, it's worthwhile considering whether a purpose-built satellite billing system – such as SATbill – can take the pressure off.
3) You're Losing Money On Some Of Your Calls, But You Don't Know Where
Losing money is never good, and it's even more concerning when the mistake is lost in a mountain of billing systems and tariffs that are hard to reconcile and integrate. It means more work for employees and an overall loss for the company. The more installations you acquire, the greater this problem becomes. Your billing system can become a persistent leak, draining resources, and accumulating losses over time.
If your numbers aren't adding up, it's time to think about using advanced software that can keep your payment items, charges, and tariffs in check.
4) Every Time A Provider Changes A Service Or Adds A New One, You Have To Ask Support To Make A Change To The Billing System
There are many little inconveniences that can add up to a big headache, and having to manually update your invoicing system each time a provider launches a new service is one of them. Hundreds of working hours are lost due to the inefficiencies that are built-in to the archaic systems.
The arithmetic speaks for itself: every hour wasted in admin and avoidable correspondence costs money, and this can be neatly avoided by a fully-automated system.
5) There Are Too Many Manual Steps And Little Or No API Integration With Back Office Systems
From antiquated legacy software to manual systems, smooth software integration can be challenging to achieve. When it goes awry, it can make billing harder rather than easier. As such, a clear sign that your satellite billing system needs updating is a lack of cohesion amongst the various office systems.
With SATbill, the number of manual data input steps can be reduced, and integration increased. This results in a more coherent and productive working environment, faster billing, and quicker payments.
6) Poor Relationships With Clients
The ability to bill customers correctly and consistently is a basic sign of competence in a supplier. Having to query an invoice with a supplier – or chase a refund – is a frustrating waste of time.
Therefore, whether it is because of errors within the statements, delays with invoicing, or basic miscommunications, getting things wrong with clients can have serious consequences for any company. In a competitive satellite telecom marketplace, it pays to get it right.
A purpose-designed satellite billing platform – such as SATbill – can improve your customer relationships by avoiding needless errors, mix-ups, and delays. By integrating all your tariffs, products, and charges into a single, convenient invoice, you give your customers greater visibility over billing and avoid the risk of missed items, overpayments, refunds, and delays.
What Next?
In order to achieve smooth satellite telecoms billing and financial management, invoicing needs to be neat, organized, and streamlined.
To learn more about how SATbill can help boost efficiency and save you money, give us a call today.

Image source: Pixabay