FAQs
Currently, they would receive invoice(s) for each cycle in which they have charges. Providers on the same cycle would normally be invoiced together, but you can run the billing by provider if you wish to separate providers on the same cycle.
For both charges and allowances you can define whether the start and end billing periods should be pro-rated or not. If they are pro-rated, then the charge is calculated based on the ratio of the actual days to the total days in the period.
It will automatically be billed in the next cycle, using the correct call rates and allowances for the period(s) of the calls. If required you can also do a supplementary billing run which would just invoice the additional calls.
Yes. You may generate an invoice for a single item (terminal/SIM), or all the items on a contract, all those on an installation or all items for a customer onto a single invoice.
Yes. All CDR-based traffic and non-call service charges for a SIM, vessel, contract or customer are brought together in the billing and may be presented on a single invoice. This is configurable for each contract. All services from all providers may be combined on a single invoice, if you wish.
Yes, you can bill multiple services on one invoice, if that's what your customer wants. Alternately you can split it up by item or vessel. It's all selectable by contract so you can mix and match. You can also either show a single line on the invoice for each SIM/terminal, with a backing sheet showing the breakdown of charges for that item, or you can have the invoice itself break down each item/SIMs charges. Again you can mix and match across contracts.
Yes, based on monthly billing only.
There are 20 standard invoice layouts that come with SATbill but most customers have an invoice layout customised specific to their needs. Essentially we can generate whatever you need in terms of invoice layout. Likewise there are 6 different call advice layouts, plus Excel-based traffic reporting too.
Invoice layout and logos can be specified for each Branch Office in SATbill. A branch office is the "billed from" entity, and this allows you to generate different-looking invoices from the same SATbill system. A SATbill "Branch office" is the legal billing entity. The invoice layout, logo, tax rates, and invoicing details such as bank accounts, terms and conditions, and payment terms are all set at this level. Each air-time agreement (contract) is for a single customer and a single branch office (a customer may have contracts with multiple branch offices for their different services). All the reporting and financial exports from SATbill are separated by branch office.
SATbill is able to load D91, CSV, and XLSX format CDR files from a variety of providers. We can also provide additional loaders for your own format CDRs, such as VSAT, once we have seen your CDR specification. Changes to (e.g.) Inmarsat' and Iridium layouts we accommodate at our cost and ensure that SATbill is upgraded before you receive the first of the changed CDRs. It is easy to add additional CDR loading capability for new formats.
We have routines to load customers, equipment (including ISNs/IMNs), installations (vessels/aircraft etc.) and existing contracts into SATbill. We can also assist in loading your existing tariffs and call plans.
We would load the SATbill system for you as part of the implementation. To do this we need full details of each customer (name, address, billing currency, debtor code etc.), installation (vessel name, IMO number/aircraft tailfin code, etc.) and piece of equipment (equipment type, name, SIM/serial numbers, ISN/modem number, IMNs/telephone numbers/codes etc.), and the item's current ownership details and call plan/tariff that each item should be billed on, and from when. We have spreadsheets that list all this information which we use to help our new customers collate all the necessary data. We have experience of pulling the data from many different sources and reformatting it for SATbill, so we can assist you in this process.
We provide training to all users and administrators of the system during the implementation. The training is comprehensive and currently takes 4 days to complete.
We have invoice exports already available in Sage Line 50/100, Sage X3, CSV, Axapta, XML, MS Dynamics SL and SQL formats. If your accounting system can accept an external sales invoice file, then we will be able to format the data and create a correct import file.
Yes, we have two different ways of linking with SAP. We can exchange customer (business partner), vessel/installation, equipment and invoice details, and we can also have the SAP system generate the 'real' invoice number to use in SATbill. This works by sending real-time requests to SAP from SATbill, and then awaiting a response from SAP.
SATbill is a client-server solution that can be deployed on-premise or on a cloud platform (i.e. Azure, AWS etc).
SATbill can be installed on-premise or on a cloud platform such as Azure or AWS. We implement and configure SATbill for you and provide you with in-depth training on the system. We also provide you with on-going support. You manage the day-to-day operation of SATbill when you go-live with the system.
Normally by creating a new call plan and moving the affected items to the new plan. It's easy to duplicate a call plan and apply the specific changes to that new plan, and you can also move items en masse to a new plan. For simple rate changes if you are sure you have invoiced all the calls, then you can directly edit the single call plan, but we advise caution here as it causes problems if you subsequently back out an invoice and want to re-invoice it at the old rates.
SATbill has full multi-currency support. You may define your own local currency in SATbill, which means that you can invoice in your currency as required.
SATbill supports bundles and allowances in any units of measure, including money bundles. The allowances can be applied to a single time or to a user-defined group of items. A grouped allowance can be either "dynamic" (the allowance flexes as the number of items/SIMs/IMEIs in the group changes) or "static" (all the items share a single fixed allowance). SATbill allows you to build your own bundles and repackage the allowances you purchase from your providers, if you wish.
SATbill defines the "call plan" (tariff plan) which is to be used for each item or group of items for each active period on each contract. A call plan may be used by one or many customers, and a single customer may be using multiple call plans on their different items at the same time. The call plan contains three main charging elements: the one-off and repeating charges, such as subscriptions; the call rates for each call type; and the bundles and allowances which may be applied. The bundles are then applied to one or more call types within each call plan, meaning you can select which calls do and do not qualify for the bundle. The bundle itself defines the overall allowance value and period, and whether it applies to each item (dynamic) or group of items (static) if the item is part of a SCAP (pooled) plan.
SATbill's "Call plans" (tariff plans) contain the call rates and services charges to be applied to each unit. They are powerful, yet simple to set up. You may create and amend call plans as you wish at any time. There are three key elements to the calls plan: the call rates; the service charges (subscriptions etc.); and the allowance bundles (minutes, MB etc.). These are all set up in the same module and then assigned to an item on a contract.
Yes, many of our customers do this to handle leasing or purchase fees, and other non-terminal/SIM-based charges. We have a "Charge Plan" module that allows you to define non-terminal/SIM-based charges, i.e. those charges which apply at a vessel, contract or customer level. It's flexible and powerful.
Most customers require some level of customisation and we offer this service on a time and materials basis.
SATbill supports dealer rebates and tiered call pricing. Tired pricing can be based on either volume or value of calls made in a period, to reward your high-usage customers with stepped rates.
At present, SATbill treats pre-paid SIM cards simply as a product sale. It records the sale and expiry date, so it can remind the customer when the card is about to expire. Although it receives pre-paid CDRs (if the provider sends them) it does not attempt to count down the balance remaining on the SIM, because the CDRs are received monthly. The (Iridium) pre-paid CDRs have a zero cost, so they are not presented to the customer on an invoice. All the management and top-up of the pre-paid SIM is done through the provider's system, not in SATbill.
Yes, we have a reconciliation report which reconciles incoming CDR charges and invoices to the out-going invoices and charges. We also have cost of sales reports which contain additional data, including margin analysis of your various charge classes.
SATbill is designed to enable its users to configure and modify the services which can be billed. Only if the CDR layout itself changes do we need to make changes to SATbill, but it depends what the changes are. If we have to change SATbill to accommodate changes in existing CDR formats then that is done at our cost.




Revenue generated for customers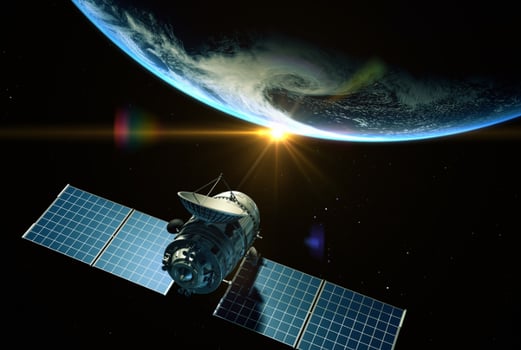 Iridium Certus represents a groundbreaking global satellite communication service through its constellation of low Earth orbit (LEO) satellites. Various factors and billing models...