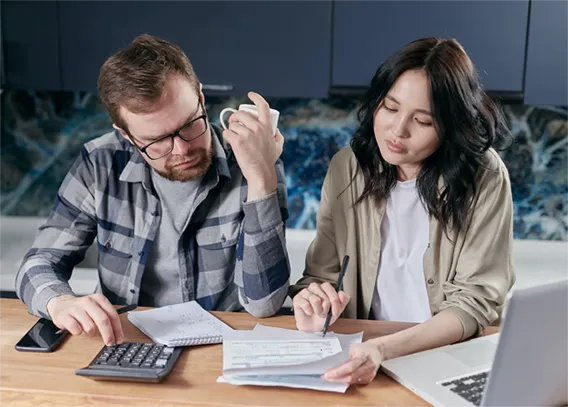 Iridium Provisioning With SATbill: Enhancing Iridium Customer Experience
May 2022
In the modern competitive marketplace, the customer experience is almost as important as the services that you provide. In simple terms, the more positive the customer experience, the happier clients will be, and the more loyalty they will display to your brand.

Nobody enjoys resolving billing problems, so ensuring Iridium invoices are accurate and timely is critical to enhancing the customer experience. But a streamlined billing system is also a win-win for your business, as increased productivity, fewer errors, and reduced costs will ultimately strengthen the reputation of your brand and increase turnover through customer loyalty.
Accurate Invoicing Eliminates Frustrating Errors
Customers dislike billing errors as they result in them having to make time-consuming enquiries, while for service providers inaccurate invoices cause payment delays. SATbill's Integrated Satcom CDR detection and processing ensures that CDRs are processed quickly after being uploaded from Iridium, with advanced error-checking to ensure that invoices are correct when sent to customers.
By automating invoice processing, SATbill eradicates the need for manual calculations and can take into account each customer's tariff and service agreement, to ensure that charges are levied accurately.
A Single Invoice For Simplicity
When customers receive their satellite airtime bills, they simply want to know how much they need to pay. Multiple invoices, each of which may refer to a different tariff or service, create confusion and risk payment delays while the client tries to unpick the information. With SATbill, all Iridium services can be combined into a single monthly invoice, even if the user has multiple Iridium phones or a raft of different tariffs or services. This provides the customer with all the information they need in one place.
Transparent Billing
It's vital that customers are fully informed about their airtime usage and charges, so SATbill's online portal is a crucial tool to enable them to view their invoices in detail. Each customer's portal displays real-time data about their Iridium services and phones, combined into an easy-to-read billing format.
Get In Touch Today
If you're looking for an efficient, streamlined approach to billing your Iridium customers for their airtime usage and services, why not request a free demonstration of SATbill? Our experts are on-hand to answer your questions and show you how SATbill could overhaul your customer invoicing processes.
Image source: Pexels