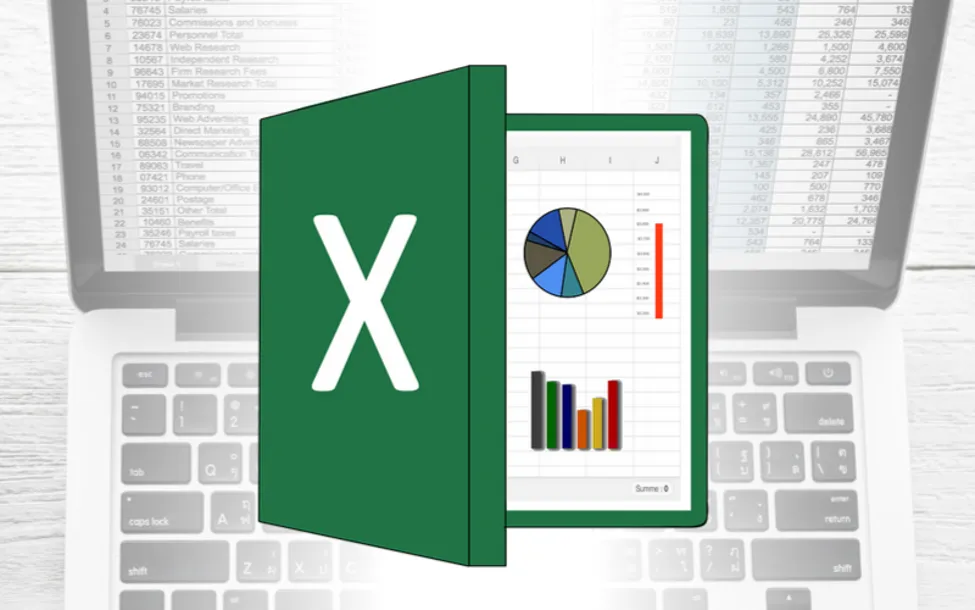 Disadvantages Of Using Microsoft Excel To Process Satellite Airtime Billing
February 2020
Microsoft Excel has been a workhorse for businesses for over 30 years and is, for many, the go-to software for quick and easy recording of a variety of data, from sales and purchase ledger to accounts and profit forecasting. In fact, so reliant are many companies on Excel that it's virtually impossible to comprehend running a business without it.
However, if you're slowly drowning in a deep pool of spreadsheets or find it increasingly difficult to produce satellite airtime bills seamlessly, your systems may be in need of an overhaul. Dedicated satellite billing software is a more logical option that solves the problem of using Microsoft Excel for airtime billing.

Eradicating Human Error
For all their advantages, a significant shortcoming of spreadsheets is that they rely on a human to enter the data. Unfortunately, humans make mistakes – in fact, it's estimated that over 80% of spreadsheets contain errors - and, for businesses, a simple mistake could prove costly. In recent years, a spreadsheet error at JP Morgan led to a $6 billion loss, while Conviviality, the retail group that featured Bargain Booze and Wine Rack in its portfolio, famously overestimated its profit forecast due to a spreadsheet typo, sending shares plummeting from which the company failed to recover.
If you're trying to juggle relationships with your satellite providers, who each offer a range of services with complex pricing matrices and different tariffs, and whose call data record formats are unique, the potential for entering data inaccurately in an Excel spreadsheet is enormous.
Increasing Productivity
Surveys consistently highlight that spreadsheet users spend a disproportionate amount of time entering, revising and correcting data in spreadsheets. Nothing is automated, and so every process involves a lot of manual data entry. When it comes to processing satellite airtime bills, any delay could be problematic and costly. With satellite airtime providers expecting prompt payment before your partners have settled their invoices, due to the time lag in calculating and raising bills, cash flow grinds to a halt and confidence between all parties in the business relationship risks becoming damaged.
If, aware of the time constraints, spreadsheet users aim to increase their work rate, despite the complexities of the CDRs, the risk of making errors increases sharply, causing further problems along the line.
Securing Vital Business Data
Airtime billing data from different providers, in a range of formats, is likely to be stored on multiple Excel spreadsheets. Unless storage and back-up procedures are robust, the risk of a partial or full loss of data is huge, which could be costly to the business in terms of profitability and business relationships with providers and partners. Unfortunately, the responsibility for back-ups often rests with staff who are not specialists, so even a simple oversight could result in a catastrophic situation.
The Solution: SATbill
SATbill dispenses with the need to laboriously fill in pages of Excel cells and provides a full-automated and streamlined service to produce satellite airtime bills quickly, efficiently and accurately. With full training and support, you can be confident that the disadvantages of Microsoft Excel are no longer a threat to your business, and the software can be tailored to meet the specific needs of your organization.
To find out more, please call +44 (0) 1260 281700, or click here to request a callback.