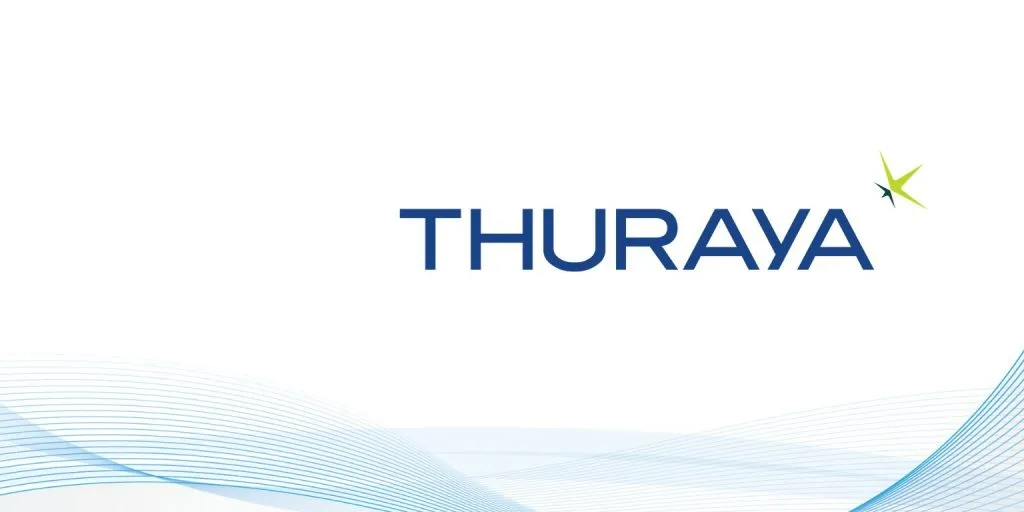 March 2020
Thuraya Telecommunications – the mobile satellite Internet division of United Arab Emirates-based Yahsat, is one of the world's leading providers of satellite mobile phones, with roaming agreements established in 161 countries. Thuraya Maritime, in particular, leads the market in terms of voice quality and signal strength for remote and ocean-based users, with almost global coverage available.

About Thuraya
Thuraya operates three powerful modern Geostationery satellites, providing Ka, Ku, C and L band coverage to users in the Middle East, Asia, Europe, Africa, and on the world's oceans. Their signals are known for their low latency, extensive mobile access, and minimal to no impact of weather on call quality. Services include voice, text, standard, and streaming IP – and broadband can be accessed using a portable antenna kit.
Thuraya is also a market-leading manufacturer of high-quality satellite mobile phones and other communication devices – making them the sixth-largest global satellite operator. Thuraya's new X5-Touch mobile phone was launched last year for individual users as well as the business market, and was awarded the 2019 Top Mobile User Experience Solution Award by MSUA.
What's Great About Thuraya Satellite Mobile Phones?
What makes Thuraya satellite mobile phones stand out when compared to competing devices from Iridium and Inmarsat?
First, it's only fair to mention the comparative limitations of the Thuraya satellite network. This is mainly to do with coverage. Thuraya's satellites are positioned over Singapore and off the East African coast, providing superb coverage throughout Asia, Europe, Africa, and the Middle East, but no coverage in South America, the polar regions, and parts of Australia. Overall coverage is around 70% of the global surface, which is impressive but can't compare to the universal coverage of the Iridium network, and the near-universal coverage of Inmarsat (excluding the two polar areas).
Apart from this, network quality is superb, with fast data transfer and broadband access available at up to 444 kb/s through a Thuraya broadband terminal. Voice quality is consistently excellent and is the best out of all three networks.
However, it is in terms of hardware that Thuraya really shines. Designed with an eye on the consumer market, including individual researchers, travelers, and business owners, Thuraya phones are smaller, lighter, and more feature-rich than their competitors. Many features expected by smartphone users, but absent from most satellite phones, include a full-colour screen, the ability to use standard GSM Sim cards, multipage text messaging, and high-speed data transfer and connection times.
Thuraya combines this ease-of-use with the structural robustness familiar to satellite phones. The latest models of the XT series come with impressive water resistance, dust resistance, and shock resistance, which – when combined with their small size – make them convenient companions when on the move anywhere on the globe.
Simplified Billing For Your Thuraya Customers
The Thuraya satellite network provides excellent coverage and value for satellite Internet users in some of the world's most remote locations – and is especially valuable for maritime customers. SATbill enables you to streamline your billing process for Thuraya services along with services from many other providers.
To find out more or to arrange a free product demo, please email us at satbill@symbiosys-bs.co.uk today.

Image source: LinkedIn