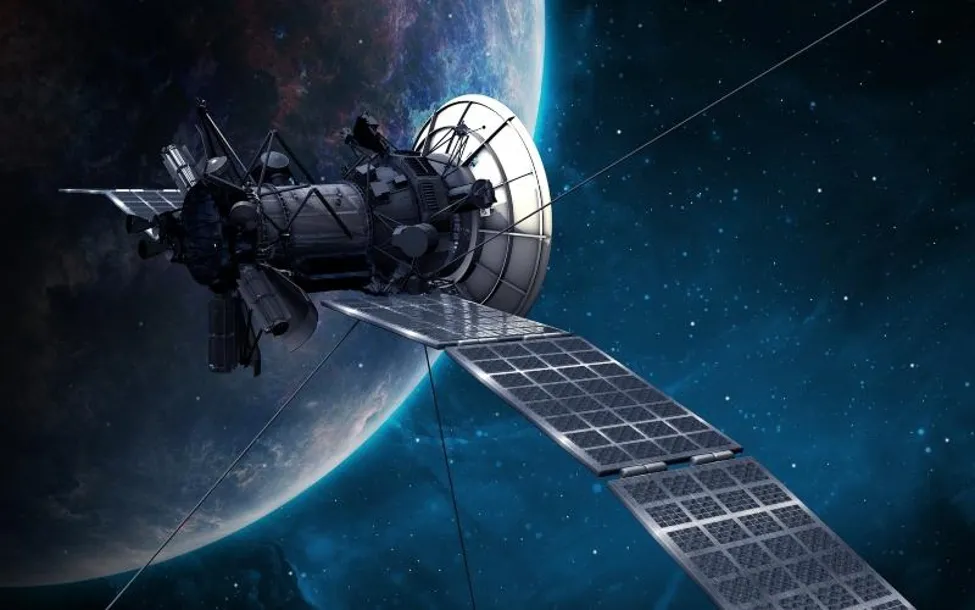 Who Are The Top 4 Satellite Service Providers?
February 2020
Among the best satellite Internet service providers, four lead the way: Inmarsat, Iridium, Thuraya and Globalstar. If you're looking to learn more about these companies and their airtime services, browse this brief guide for the key information.

Inmarsat
The British satellite telecommunications company Inmarsat rose to fame in the wake of the Malaysian Airlines 370 tragedy in 2014, after providing key information to investigators about the plane's last known location. With a network of thirteen geostationary satellites, Inmarsat provides voice, SMS and data services across the world, as well as delivering communications to governments, media outlets, aid agencies and shipping, mining and airline businesses in areas where terrestrial services are unavailable. Coverage is widespread, serving most of the world, except for the polar regions. Inmarsat's Global Xpress network provides data download speeds of up to 50Mbps, with higher speeds in the pipeline.
Iridium
With a network of 66 in-orbit satellites capable of providing constant coverage to every part of the planet, on land, sea, and air – and even to the polar regions - Iridium is one of the big players in satellite airtime. Because the satellites are not stationary, there's an almost constant service with few interruptions.
The upgrade of its satellites and ground support infrastructure to the NEXT system was completed in 2019, which made possible the launch of Iridium Certus, a multi-service platform to deliver specialty broadband services. Iridium's low Earth network of satellites ensures pole-to-pole coverage, strong signals, low latency, and a shorter transmission path compared to GEO satellites. Iridium Certus offers initial data speeds of up to 352 kbps which will increase to 1.4 Mbps when the constellation is fully in place.
Thuraya
A United Arab Emirates-based subsidiary of Yahsat, Thuraya operates two geosynchronous satellites, constructed by Boeing, providing telecommunications to over 161 countries in Europe, North, Central, and East Africa, Asia and some parts of Australia. Launched in 2001 as an affordable option, particularly in densely populated regions where GSM is limited or unavailable, Thuraya offers voice, voicemail, SMS and GPS services and is renowned for low airtime costs, competitive tariffs and exceptional voice clarity.
Globalstar
Initially launched in 1998, Globalstar operates a second-generation constellation of 24 low-Earth orbit satellites that was fully deployed by early 2016, fulfilling the company's commitment to design and launch the most modern satellite constellation available.
While some of Globalstar's first-generation satellites experienced premature failure, it is believed that their current constellation has been designed to address previous technical problems. Currently, the company provides mobile satellite voice and data services to domestic and commercial users in 120 countries worldwide. However, with less than half the number of satellites in orbit as Iridium, Globalstar is not yet able to provide coverage to every part of the globe, although the company is making headway in this regard.
SATbill Offers Full Integration With CDRs
When you compare satellite Internet service providers, it's worth bearing in mind that each provider tends to produce call data records in a unique way, with different formats and file types. Fortunately, SATbill can interpret over 40 different types of CDR files, meaning that, whichever satellite airtime provider you select, you'll have no problem generating customers' bills quickly and accurately.
Want to learn more? Please get in touch to book your free demo.

Image source: Pixabay