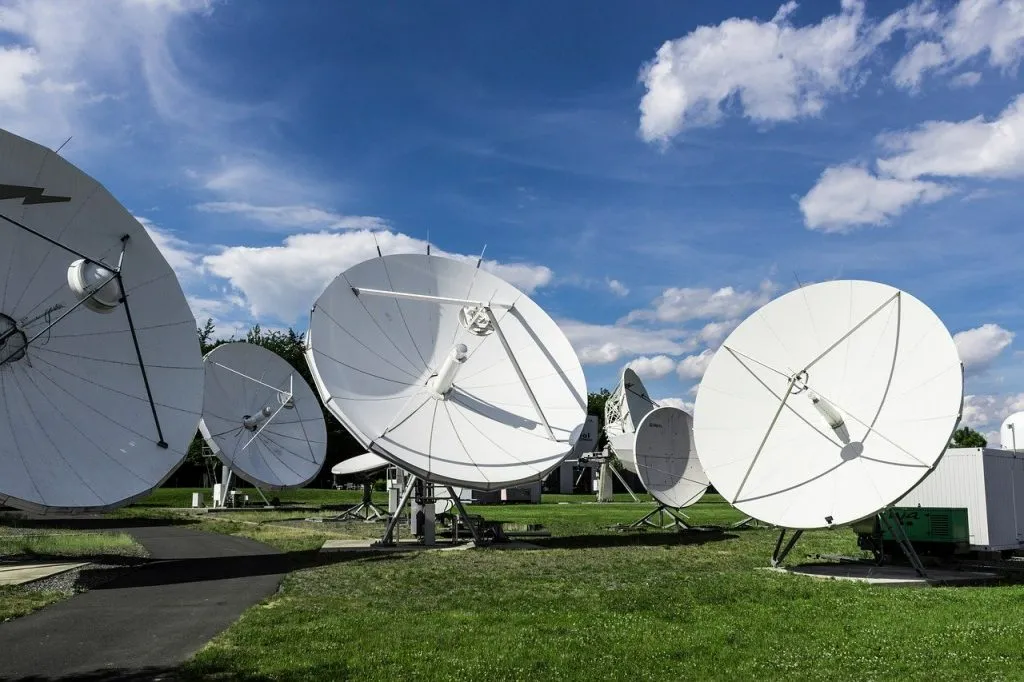 SATbill - Spotlight On Billing For VSAT & Blended Services
November 2020
If you offer VSAT, KVH hybrid, or other blended services to your customers, spreadsheet-based billing processes frequently become complex, time-consuming, and prone to errors. To offset this, and still enable you to provide the widest range of services, a dedicated billing platform, such as SATbill, can manage these cross-platform allowances through a single invoice, allowing you to issue fast and accurate invoices at the end of each billing cycle.

What is VSAT?
VSAT is a small aperture terminal that has typical data rates of 4 kbt/s to 20 Mbt/s. As such, they are widely employed in the maritime industry for both small and large vessels. The challenges for providing coverage to ocean-going vessels include the vast distances of remote water that are covered and weather events, such as heavy rain and storms.
Traditionally, VSAT services have relied on a network of geostationary satellites - which provide global coverage but cannot guarantee continuous tracking of individual vessels. However, the latest Iridium VSAT solution is one of a companion set-up, where a supporting terminal is available to provide backup connection in the event of a failure.
How Does Continuous Tracking Work?
Continuous tracking provided by Iridium automatically switches between high-end KVH mini-VSAT Broadband to Iridium Certus as required. The Iridium terminal connects to mobile satellites, meaning that global high-speed connectivity is guaranteed. This ensures the solution is cost-effective, as traditional VSAT can handle a large proportion of the data requirements while the more expensive mobile solution is used when it is needed.
What To Look For In a VSAT provider?
As an independent vendor of satellite billing software, we're not tied to any particular VSAT provider and don't provide these services ourselves. However, our SATbill platform has been developed in collaboration with all the leading satellite communication and VSAT providers, and is compatible with all blended services. The platform is frequently updated to account for new services as they are introduced, to maintain streamlined billing for our customers.
VSAT continuous tracking solutions are available from several market-leading providers and represent the cutting edge of maritime data technology. However, the scope and service level varies between providers. Look for companies that provide bespoke systems that can be tailored to the unique needs of your customer's vessels, as these combine the benefits of personalisation with the advantage of cost-effectiveness and scalability. Equally, providers with expertise in particular sectors will be able to offer higher levels of experience. For instance, service provision required for passenger vessels is different from that of cargo ships. The more experience, the more knowledgeable – and therefore applicable - the service will be.
How Much Customer Service Is Required for VSAT?
This depends on the longevity of the provider, as well as the complexity of the end user's requirements. A provider with extensive experience is more likely to offer a minimum-hassle solution than an entry-level service provider. This consideration becomes more important according to business scale and complexity. For instance, ships that are engaged in business-critical operations need high levels of sensitivity and reliability from their VSAT terminals. The same is true for cruise ships, where a communication blackout could jeopardise both reputation and passenger safety.
Effective VSAT Billing
Alongside your VSAT service provider, SATbill can help you deliver superior service by ensuring your blended services are billed correctly and on time – and in one convenient invoice. This improves transparency for your customers and radically simplifies your billing and credit control process – saving you time and money.
Next Steps
For more information about SATbill and how it can help streamline your billing procedures for VSAT and blended services, please give us a call today.

Image Source: Pixabay