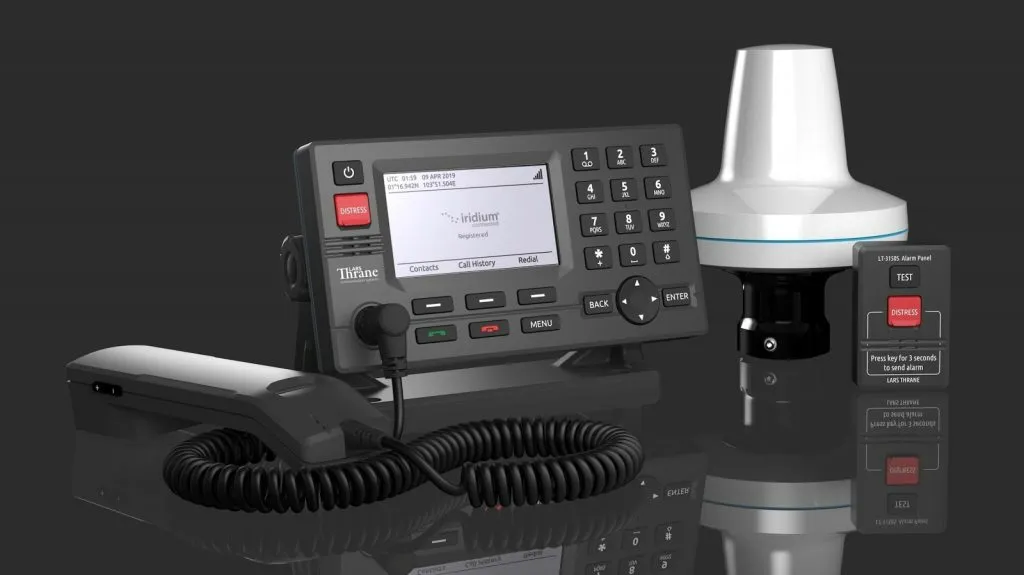 NEW Iridium Global Maritime Distress And Safety System Set To Launch Early 2020
August 2020
The global maritime industry is set to reach unprecedented levels of safety with the launch of a new GMDSS system. Promising unrivalled coverage and advanced features, the Iridium satellite network represents the next generation of service provision. Read on to find out more.

GMDSS
Iridium Communications Inc. partnered with Danish satellite communications developers Lars Thane, has launched its latest terminal. LT 3100S is the first solution to offer coverage that is designed exclusively for the maritime industry. Optimising an interconnected network of satellites, LT 3100S harnesses global service provision through a single point of contact.
Global Coverage: Too Good To Be True?
In a revolution for shipping, Iridium's 'global' coverage is truly world-wide. This includes both the Arctic and Antarctic, two areas where connectivity has long been problematic. After several decades with Inmarsat as the only licenced provider, innovation in this area of technology has long been stifled due to lack of competition. Now that Iridium has signed a Public Services Agreement (PSA) with the International Mobile Satellite Organisation (IMSO), new avenues of design and development are opening.
A Comprehensive Solution
One of the primary benefits of LT 3100S is that the system manages multiple needs regarding connectivity and maritime distress signals. In welcome news for the industry, it supports GDMSS, voice texting, Long Range Identification and Tracking (LRIT), anti-piracy, and the Ship Security Alert System (SSAS), in a single terminal. This means that the Safety of Life at Sea (SOLAS) requirements can be met, and mariners can elevate their proactive planning and lifesaving strategies.
Financial Sense
This advanced level of safety and coverage has been designed to be the most cost-effective global maritime distress and safety system. The goal of Iridium is to make traversing the oceans less dangerous, and this means designing technology that is available to wide audiences. By consolidating the spectrum of safety measures, LT 3100S's compact one-stop solution is a budget-friendly answer for vessels and fleets of any type and purpose.
Preparing For The Future
Data provision based upon continual connectivity is rapidly becoming the industry standard. This means that technology investment is focused upon developing and enhancing the ways to ensure complete global coverage and safety adherence. Organisations that adopt this approach benefit from the increased efficiency, productivity, and reliability that enable companies to stay ahead of the competitive curve.
One-stop Billing
The various services offered by Iridium can be billed in one place with SATbill. This allows billing from multiple service providers to be consolidated into one package, and covers all the leading satellite service providers.
Find Out More
For more information about how SATbill handles the billing from multiple service providers, including Iridium, please get in touch today.

Image Source: Iridium