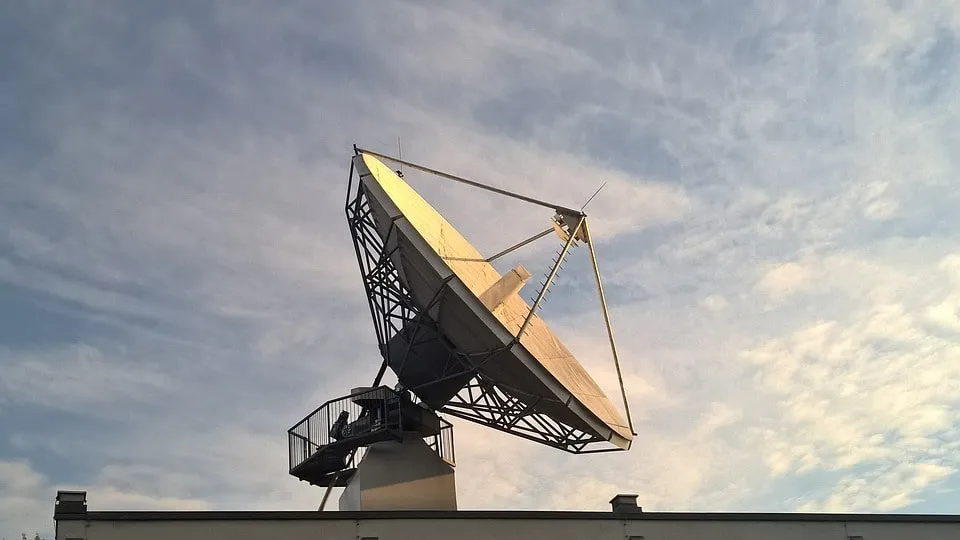 Why Are Satellite Communications Important For Your Business?
October 2021
Since the first satellite was launched into space by the Soviet Union in 1957, satellite technology has become one of the world's most important innovations. Over 9,000 satellites have been sent into space in the last sixty years, transforming many aspects of business, from weather forecasting and communications to navigation and logistics.

The extent to which we rely on satellites appears to be limitless: in the next decade, just five space companies plan to launch over 46,000 satellites into orbit, significantly increasing our reliance on the technology - with communication one of the most important benefits for businesses.
The Importance Of Satellite Communication
Understanding why satellite communication is important is essential for any business considering investing in the technology. There are three key areas that satellite communication can contribute to: efficiency, safety, and contingency planning.
1) Efficiency
Smartphones offer instant access to colleagues, suppliers, and customers, improving the ability to work remotely in isolated areas and on the seas and make key business decisions on the move. But not all parts of the world – even in the West – offer a reliable phone signal, rendering network-based mobiles useless at critical times, and inaccessible away from developed areas.
Satellite communication equipment operates separately from mobile networks so, in the event of a poor or absent signal, or on a vessel at sea, vital business calls can still be made. Additional services, such as data packages and GPS tracking, enable field staff to check and send emails, livestream videos, or file reports to head office, confident that their work won't be affected by poor or non-existent signals.
2) Safety
Some regions of the world are not as safe as others, so being able to track your staff or valuable assets abroad is essential. Satellite communication offers real-time, highly accurate GPS tracking, so you can identify the location of colleagues or vehicles at any time and alert the authorities if there's evidence of something untoward happening.
Working flawlessly in any part of the world, satellite communication also provides a host of reassuring tools to help colleagues to stay in touch, including two-way messaging, SOS alerts, and detailed reports. Even if overseas business trips pass off uneventfully, the peace of mind that colleagues are safe is irreplaceable.
3) Contingency Planning
In business, being prepared for every eventuality can prevent significant disruption and expensive losses. Even in the safest countries with reliable mobile networks, downtime occurs. In the aftermath of 9/11, for example, US mobile networks were made unavailable for 48 hours, causing considerable distress and confusion for families whose loved ones were caught up in the tragedy. Network outages also occur from time-to-time for technical reasons or equipment failures.
Satellite phones, which do not rely on terrestrial networks, are almost guaranteed to be available, even when terrorism, severe weather, or civil unrest occurs. For this reason, many businesses include satellite communication solutions in their contingency planning to avoid the financial and reputational damage caused by mobile networks failing.
For Reliable, Error-Free Satellite Airtime Billing, Contact Symbiosys Today
If your business provides satellite communication services, you need a reliable, cost-effective satellite airtime billing solution to cut billing times, maximise margins, and improve your cashflow.
Why not arrange a free, no-obligation demonstration of SATbill to see how it could benefit your business?
Image Source: Pixabay